Coordinating Hope
CRCC's behavioral health program is built on a foundation of caring, compassion and skill. CRCC's team of therapists work together to provide the highest-quality treatment and deliver a brighter future to kids and families.
Take a minute and get to know CRCC's experienced and dynamic behavioral health team.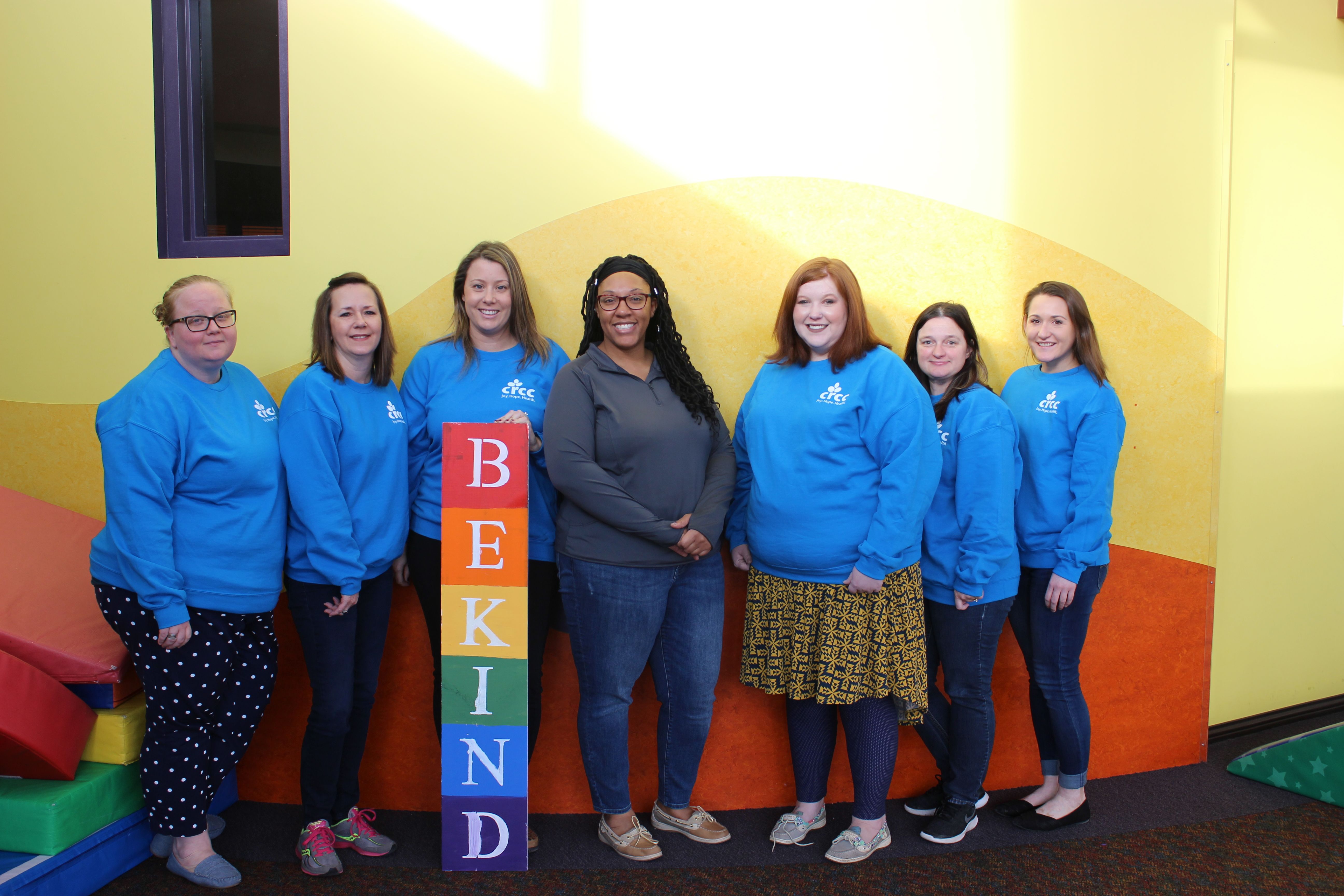 Danielle Garrison, LIMHP, LPC, NCC

Danielle is a Licensed Independent Mental Health Practitioner (LIMHP, LPC, NCC) in Nebraska. She completed her undergraduate education at Dana College with a bachelor's degree in Psychology and Spanish in 2007. Danielle then went on to complete her graduate studies, earning a Master of Science in Community Counseling from the University of Nebraska Omaha in 2010.

Following graduation, Danielle served adolescent populations through Children Square USA and Boys Town Treatment Group Home. She then collaborated with community resources while working at OMNI Behavioral Health's Eating Disorder Clinic, helping both adolescents and adults through Intensive Outpatient and Outpatient Services in the clinic and Home-Based Therapy Programs. In 2015, Danielle returned to Boys Town's Psychiatric Residential Treatment Center, working with adolescents struggling with various behavioral and mental health needs, collaborating with the Juvenile Justice System and Department of Health and Human Services. In September 2019, Danielle embarked on an exciting journey to Bellevue East and Bellevue West High School, serving as a Wellness Counselor through CRCC.

Danielle provides behavioral health therapy via individual, family, and group therapy opportunities on site in the Bellevue Public High Schools. This permits access to mental health services regardless of transportation concerns, time constraints, and can assist in providing more immediate care and early intervention, decreasing time away from academic opportunities. Danielle assists individuals for a variety of reasons including, but not limited to, struggles with depression, anxiety, building pro-social skills, substance issues, eating related concerns, trauma-related concerns, life changes, and behavioral disorders that interfere with the quality of life and engagement in academic success.

Danielle's primary goal in working with students is to promote and empower the youth to advocate and implement useful interventions independently for long-term success. Danielle creates a unique caring environment by addressing and accepting each individual where they are at, identifying their desired change, and building a path together to achieve their goals.

Celeste Florea, LIMHP, LMFT, MA

Celeste is a Licensed Independent Mental Health Practitioner and Marriage and Family Therapist in the state of Nebraska. She completed her undergraduate education in psychology and international studies at Oklahoma Christian University in 2012 and her Master's degree in clinical psychology with an emphasis in marriage and family therapy from Pepperdine University in 2014.

As Student Wellness Counselor, Celeste provides behavioral health therapy on-site or via telehealth for students at Mockingbird Elementary school and also provides telehealth services for Ralston Middle School and Ralston High School. She has experience working in residential care, outpatient care, and school-based settings with kids and their families. She works with students for a wide variety of reasons including acting-out behaviors, trouble with peers, bullying, anger, depression, anxiety, grief/loss, trauma, family stressors, social skills, and life adjustments. She loves finding creative and individualized ways to best help each student move forward towards their goals.